Integrative Whole Health Clinic offers an integrative program that includes EDTA chelation therapy, biological dentistry, whole body hyperthermia, laetrile and Vitamin C IV therapy, extracorporeal photopheresis and ultraviolet blood drips.
They also offer immune modulation, dendritic cell vaccines, a comprehensive detoxification program and low dose chemo or IPT.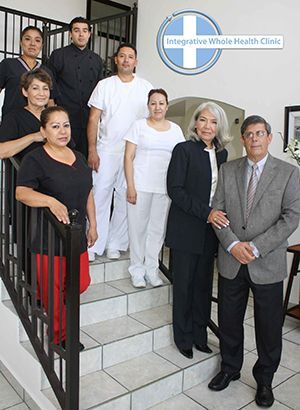 Patients come for 4 weeks of inpatient treatment and get a 6 month supply of the dendritic cell vaccine to take home.
Each patient is welcome to bring one companion to share their room and have meals at no extra cost.
This clinic takes only 4 patients at a time, to provide plenty of attention and care to each patient. Devotion to patient care is a staff priority here. They also provide excellent follow up.
The clinic has an elliptical and a stationary bike, and transportation will be provided for patients who wish to go to a local gym.

The clinic has a washer and dryer for patient use. And there are shopping centers and fine restaurants in the area, and patients may get out and about when not in treatment.
This clinic specializes in Lymphoma, and Breast, Lung, Thyroid, Colon/Rectal and Prostate cancers.
Dr. Henriquez is known internationally for his years of work in metabolic therapies. Since 2000, he has performed over 1100 procedures and has a 75% success rate with stage 4 cancer.
Henriquez graduated from Universidad Autonoma De Guadalajara Medical School and interned at Del Mar Hospital (now Oasis of Hope Hospital).
He is a member of the International Clinical Hyperthermia Society, American College of Phlebology, Tijuana and Baja Medical Associations and is a Diplomate Candidate of the American College of Advancement in Medicine (ACAM).
He has traveled extensively in the US, Canada, England, Spain, Asia and the Middle East, lecturing about his treatment modalities.
Henriguez worked with Dr Harold Manner, was Chief of Medical Interns at the Real DVH Hospital in Baja, and was the attending physician at Unidad de Enfrermedades Circulatorias, a vascular surgical facility.
He has been published in the Journal of Dermatologic Surgery.

If you are looking for a treatment center that offers individual attention and a comfortable, home-like atmosphere, this should be your clinic of choice.
For more information, please call us today.


619.751.8265