Who is Dr.Donato Perez.
Donato Pérez García is the grandson of the inventor of the IPT method, pioneers of the Insulin Potentiation Therapy (IPT) treatment.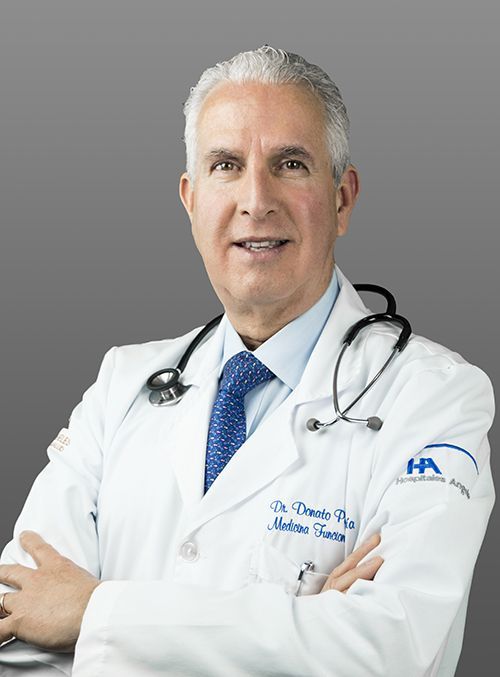 Dr. Donato Pérez García received years of training in Insulin Potentiation Therapy from his father and is the recipient of a collective eighty-five years of experience in IPT treatment and the most experienced IPT medical doctor in the world, he heralds over 46,000 treatments and has been in practice as an IPTLD physician for more than 30 years.
Since 2001, Dr. Donato Pérez García has participated in training Physicians from around the world; more than 870 doctors from 32 countries. He has also made scientific presentations on IPT to the United States Government organizations NIH/NCI/OCCAM.
He is the Senior IPT Instructor and the President of the European Academy for IPT. He also is the Director of education of The European Academy for IPT and oversees the education of health practitioners worldwide, issues IPT Practitioner certificates and organizes the annual IPT Conference.
Today Dr. Donato's elevated, refined approaches persist in guiding cancer to an ultimate demise. His unique per patient designed protocols aggressively eliminate cancer cells and simultaneously detoxify the body while his watchful eye is always cast upon rebuilding the entire system.
What is IPT
Insulin Potentiation Therapy IPT© or Insulin Potentiation low dose Therapy IPTLD®, it is a metabolic supported chemotherapy. It involves fasting, insulin and chemotherapy.
Insulin Potentiation Therapy (IPT) has been in existence as a therapy since 1930's and has been used successfully as a cancer treatment since 1946. Insulin Potentiation Therapy was initially developed by my grandfather, Donato Pérez García, Sr. M.D.
IPT targets the treatment of a cell by changing the bio-physio-chemical constants and parameters of the blood. This pathway initially attacks the cancerous cell itself through its intra-cellular environment and extra-cellular environment by permeabilizing the cell membrane via insulin.
IPT is a targeted therapy for cancer and chronic disease; the power of chemotherapy is directed only to cancer cells and not a patient's entire body. In addition, the chemo is delivered at a fraction of the normal dose. This approach eliminates or significantly reduces the dreaded side-effects of conventional chemo. IPTLD annihilates cancer cells by employing the very same mechanisms that cancer cells utilize to kill people.
Who can practice IPT
The demand for I.P.T. has increased and with that, the certification of M.D.'s. Unfortunately there have been many doctors who have taken and stolen knowledge on I.P.T. and used it to trained others for personal profit, even organizations and foundations have been opened in the name of I.P.T. without authorization nor consultation to the rightful owner of I.P.T. (The rightful owner of IPT is Donato Perez Garcia, MD).
Not every medical doctor can be an I.P.T. Physician. It takes time, effort, preparation and a thorough evaluation to certify a doctor as an official I.P.T. Physician, capable and competent to perform this protocol, always keeping the security of the patient at high priority. Not all doctors are willing to do this hard part and choose to "skip" an authorized certification by the rightful owner of Insulin Potentiation Therapy.
Each year there are Global I.P.T.-I.P.T.L.D® Conferences where all medical doctors are invited to join, each year there are seminars and training I.P.T. workshops given by Dr. Donato Perez Garcia, MD. the option to be officially certified is there and it's open, yet many choose to practice I.P.T. without ever being evaluated or supervised, putting the patient's life and well being at great risk.
A doctor who's not certified or updated on these matters, can cause a serious damage to the patient. That's why Dr.Donato encourages all I.P.T Physicians to be in constant training and emits an expiration date on all Certificates, to make sure they're updated and prepared for any complication during the protocol. Unfortunately many doctors take the treatment into their own hands. They think they learned I.P.T from someone else, but were never evaluated nor officially certified by Dr. Donato. Others never bother in updating their knowledge and continue administering I.P.T. without any supervision. This puts the patient at risk
AS OF TODAY, THERE ARE NO CERTIFIED IPT DOCTORS, OTHER THAN DR. DONATO PEREZ, IN THE TIJUANA AREA!!!!
Contact us today to see if you are a candidate for the IPT treatment or to find out if you can combine IPT with other treatment alternatives.