Just Diagnosed?
Don't Want Chemotherapy/Radiation?
Conventional Treatments Failed You? We're here to help!
We will help you:
Find the center with the best success rate for your diagnosis
Explain treatments and protocols
Provide orientation on cost and length of stay
Help you set up free doctor consultations for you
Explain how to file insurance claims
Help you set up free transportation from the San Diego airport to the clinic
As a patient advocacy center, Our services are always free to cancer patients and their families, all we ask in return is that if you do decide to assist to a center in Mexico, you let us know what your experience was both during your stay and post-discharge
For years, patients have been going to Baja Mexico for natural cancer treatments. Mexican cancer clinics offer holistic treatments that are painless, non-invasive and have no side effects.
In the USA and many other countries, the standard of care is surgery, chemotherapy and radiation. In Mexico, doctors bring in successful proven treatments from around the world, and in most cases, their success rate is higher than conventional treatments alone.
In the US alone, over 500,000 people go out of the country now for cancer treatments. We can help you find the clinic that is right for you.
We have 20 years of experience, and collaborte with many different clinics. We hear patient feedback every day so our information is up to date.

Baja is just minutes from the US border. There are no language barriers as these dedicated doctors and their staff speak English.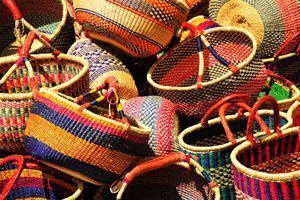 Our patient advocacy center will help you navigate your way through the overwhelming amount of info out there.
Hundreds of websites tout everything from stem cells to hyperthermia. How do you know which ones are legit?
For over 20 years, we have worked with some of the best hospitals in Mexico and abroad.
Every day, we hear patient feedback so we keep current on the clinic conditions, staff, success rates and follow up programs.
Which Clinic Has The Best Success For Your Diagnosis?
Natural Cancer Treatment Centers. Because we work with many hospitals, we can be objective in our assessments. We assist hundreds of patients every year, so we know which facilities are having the best success with what types of cancer. And that's the bottom line – it's what every patient wants to know – can you really help me? We can also explain treatment protocols, costs, length of stay, insurance coverage, financing and aftercare.
Alternative Cancer Treatment

Most reputable Mexican cancer clinics are located in Baja, California, just across the border from San Diego, California.
There is no language barrier as these dedicated doctors and their staff speak English - in fact, in Baja you are only minutes away from the US border.
These clinics will send a driver to pick you up at the San Diego airport. The clinics provide all the amenities of a US hospital - satellite TV, DVD players, WiFi, etc. World renowned cancer clinics such as Angeles Functional Oncology and Integrative Whole Health Clinic are dedicated to providing safe and effective natural and alternative cancer treatments.

Alternative Cancer Therapies

You're not far from home - a 15 minute car ride will take you to the border.
Treatments cost much less in Mexico, and travel is less expensive than the long trip to European clinics. And many insurance companies will reimburse you for the cost of treatments across the border. Mexican hospitals will treat your whole body - they minister to your emotional, spiritual and physical needs, treating body, mind and spirit.
Most Cecnters provide nutritional counseling to help you understand the need for proper nutrition as part of your protocol.
Doctors here take time to talk with you, usually every day, to answer your questions, and go over your progress. Some doctors will pray with you. They treat you like family, and they are not under pressure from insurance companies to see fifty patients a day.
Many doctors choose to practice in Mexico because they want to be free to do whatever is best for the patient, and they can offer treatments and medicines used around the world – except in the US - where it takes millions of dollars to get a new drug approved.
Most treatments here are non-toxic, non-invasive and have no side effects. Some clinics combine conventional medicine with alternative treatments, and some offer only safe, proven natural treatments.
Our patient advocates will be your partner on your journey back to health. Call us today!

619.751.8265

Email: This email address is being protected from spambots. You need JavaScript enabled to view it.
Skype: This email address is being protected from spambots. You need JavaScript enabled to view it.